Therapeutic Riding Instructor Certification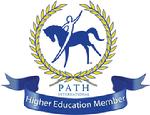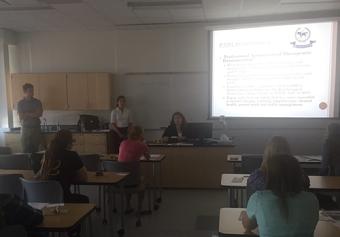 Please note! The next round of classes begin in September 2021.


Therapeutic Riding Instruction and Equine Studies Program
Waubonsee Community College presents a program which prepares students seeking PATH, Intl. certification as a Therapeutic Riding Instructor. This program will consist of 13 classroom-based courses completed in 6 semesters over a 2 year period, coupled with hands-on experience gained at Equine Dreams Equine Assisted Therapy Center in Newark, IL.
A certified Instructor is able to conduct a safe, basic lesson to include teaching a riding skill to children and adults with emotional, social, behavioral, mental, and physical disabilities. Equine assisted activities are used for the purpose
of contributing positively to the physical, cognitive, emotional and social well being of individuals with special needs.
For those interested in gaining therapeutic riding instructor certification through PATH, International (http://www.pathintl.org) (Professional Association of Therapeutic Horsemanship), the sequence of course work (see below) and practicum experience will take approximately two years to complete. Waubonsee and Equine Dreams are PATH, Intl. Higher Education Members, http://www.pathintl.org/resources-education/education/higher-education
and follow PATH curriculum to prepare students for success in the certification exam process.
Individual courses within the program can be beneficial to anyone interested in many other areas in the equine-industry. If you are seeking enjoyment and employment as a trained professional in the horse industry,
including such fields as barn manager, equine vet tech, trainer or assistant trainer, or horse care specialist, there are courses which will provide background knowledge and skills needed in these fields.
Individuals with questions about the program should contact Equine Dreams at ride@equinedreams.org or visit waubonsee.edu/riding
Individuals with questions about registration, please contact Waubonsee Workforce Development at (630)906-4152
or wfd@waubonsee.edu
The Sequence of Courses Leading to PATH, Intl. Registered Instructor Certification:
At Waubonsee Community College - Plano Campus
Equine Studies
Teaching Methodology for Riding Instruction
Introduction to Psychology for Riding Instruction
Equine Studies II
Teaching Methodology for Therapeutic Riding Instruction
Introduction to Psychology for Therapeutic Riding Instruction
Therapeutic Riding Instructor PATH, Intl. Certification I
Health Sciences for Therapeutic Riding Instruction I
PATH, Intl. Standards and Contraindications
Therapeutic Riding Instructor PATH, Intl. Certification II
Health Sciences for Therapeutic Riding Instruction II
Business Concepts for Therapeutic Riding
FALL 2021 WCC's Workforce Development
PATH International Therapeutic Riding Instruction Program
(schedule subject to change)
Equine Studies I Sept. 14 - Oct. 14
Teaching Methodology for Therapeutic Riding Instructor I Oct. 19 - Nov. 11
Introduction to Psychology for Therapeutic Ricing Instructor I Nov. 16 - Dec. 9
See what our students are saying...
"Each instructor made the class valuable and informative"

"Learned at lot of new ideas about teaching riding"
"Filled in holes in my horsemanship experience"
"Mix of theory and technical skills"
"Instructors were knowledgeable and always asked if we needed help with anything"
"Put the different learning styles together to accomplish the same goal"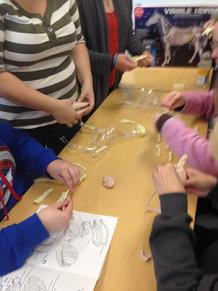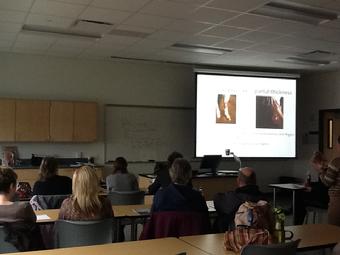 Thank you to Dr. Megan Coveyou of Fox Valley Equine Practice for coming and speaking to our Waubonsee students on Equine Field Emergencies. It was a great presentation and we really appreciate you coming out.

We will be having more presentations in the future so check back for future events!
CONGRATULATIONS to our International student Ming Liu
on passing her certification, and becoming a new PATH, International Registered Therapeutic Riding Instructor!!
We are so proud of you!